Online marketing private tuitions for small business owners in mumbai
Published: August 24 for
Prakash Bhosale
Dear Small
Business
owners
Now almost 100% of our customers are
online
so online
marketing
became mandatory for everyone.
Why to spend huge amount on marketing for your small business every year, lets learn it & keep doing it for yourself for entire life …keep growing your business.
Its complete one year one-to- one program. It includes face to face
private
tuitions, online private tuitions, notes & study material.
You don't need to go to classroom, trainer will come to you .
Private tuitions can be given in layman's language, no tough technology or English language.
Practice & private tuitions will be co-related to your business or product so that you can easily understand & apply.
This private tuition is for business owners, sme's, entrepreneurs, new start ups, manufactures, and exporters.
Private tuitions will help to business owners to Double Business with Internet Marketing.
Increase Traffic to your website, blog , social media pages .
Optimize your Social Media & web presence.
Improve your Search Engine ranking of your business website.
Pls visit & view trainers profile at www.ebrandingindia.com , www.ecommerceconsultant.in , www.dissertationwritingediting.com
(Note – this program is only for small business owners. This is not for students or corporate companies)
To know more details on process, fees etc, pls email us your name, contact no , business name, website address, location etc , we will get back to you soon .
Ph +91 8097027355 / + 91 9222086563, SMS + 91 9224335234
Email – ebrandingindia2015@gmail.com
WhatsApp + 91- 9867806399, Skype – eBrandingIndia
Tangs - Digital marketing courses in
Mumbai,
, Digital marketing private tuitions in Mumbai, digital marketing private tuitions courses in Mumbai, digital marketing courses, Digital marketing private tuitions, Diploma in Digital Marketing, SEO Courses, SEO Private tuitions Mumbai, SEO Private tuitions Institute in Mumbai, SEO Course in Mumbai, SEO Private tuitions Fees , SEO Private tuitions Courses in Mumbai, Digital Marketing Courses, SMO, SEO Private tuitions, Internet Marketing in Mumbai , Search Engine Optimization Course Private tuitions, SMO Private tuitions Courses in Mumbai, India, Social Media Marketing Private tuitions in Mumbai, SEO Private tuitions Course, Institute in Mumbai, Digital Marketing Courses, Classes, Center, Institute, SMO, Internet Marketing in Mumbai , Learn Adwords course ,Pay per click private tuitions and course in Mumbai, course in Content writing private tuitions & Content marketing
Write review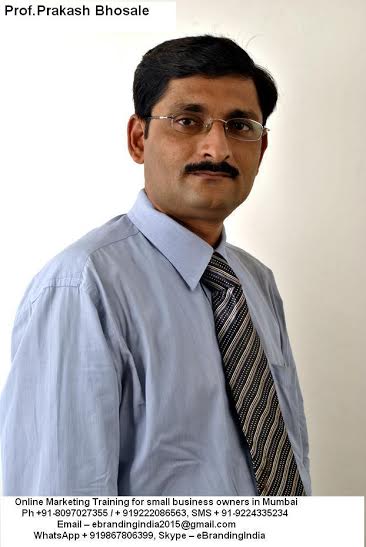 Online marketing private tuitions for small business owners in mumbai
Write review
Leave your comments on this ad
Offensive messages and spam will be removed
Related ads