Market research services in mumbai
Market
Research
services
In Mumbai
Introduction about Us –
eBranding India Technologies is leading
freelance
market
research
& marketing consultancy team located in Mumbai . We have been in operations since 2008 and have a Pan-India presence. Our Prime Focus is to provide in-depth and accurate findings on which clients can base sound marketing strategies. Given the consistent good quality research work delivered over several projects, our clients perceive us as dependable partners while developing many fundamental elements of their business. We provide b2b, b2c survey services to all types of industries.
We are team of 18 people who has got experience in questioner designing, data analysis, field data collection, data entry, data harvesting etc . Visit us for our profile at http://www.ebrandingindia.in/ , http://www.mbaprojectreports.com/, http://howtostartasmallbusiness.in/, http://www.ecommerceconsultant.in/
Our Services in Mumbai ( India ) :-
1. Usage & Attitude Studies- How people use the product
2. Habits & Practices Studies- what are the hobbits of buyers
3. Concept Tests- About any new concept study
4. Product Tests- How consumer feels about
5. Packaging Development Tests- Feedback on packaging impact
6. Ad Campaign Evaluation Studies- Pre & Post
7. TV & Radio Commercial Testing- showing ads before going on TV
8. Tracking Studies - Brand, Advertising
9. Display & Merchandising Audit- Retailers product display behavior
10. Shop Observation Studies- Look & feel of shop
11. Image Perception Studies- of any product, logo , photo for business
12. Customer Satisfaction & Dissatisfaction Studies- Study of customers satisfaction level
13. Market Assessment / Potential Studies- Finding Market Potential of any product.
14. Trade Tracking Studies- Trading behavior studies
15. Service Level Ass- Checking level of service of any product, company etc
16. 100% Verified Data Entry- Quality control of data
17. Data Cleaning, processing & weighting -
18. Statistical Analysis- Detailed analysis after data collection
19. Executive report writing & Graphics
20. Fieldwork / Data Collection Services- face to face interviews
21. Web Interviews- email , skype , gtalk interviews
22. Mystery Shopping – How retailer behave about any brand & product
23. Internet research & web detective – We find information about any person, product, company .
Existing Knowledge & Network –
Our interviews are well versed & know how to deal with hawkers & collect required data. They know almost each & every corner of Mumbai. All interviewers are located in Mumbai only. They work on field from 10 am to 7.30 from all the 7 days to reach project target. All of them are min 2 years of experience in Market Research Industry. Ability to recruit more than 250 people in short notice across India .
Target Demography –
We can collect data from below locations of Mumbai where train & bus facility available .
Western line- Churchgate, Marine Lines, Charni Road, Grant Road, Mumbai Central, Mahalaxmi, Lower Parel, Elphinstone Road, Dadar, Matunga Road, Mahim, Bandra, Khar Road, Santacruz, Vile Parle, Andheri, Jogeshwari, Goregaon, Malad, Kandivali, Borivali, Dahisar. Mira Road, Bhayandar, Naigaon, Vasai Road, Nala Sopara, Virar, Vaitarna, Saphale, Kelve Road, Palghar, Umroli, Boisar, Vangaon, Dahanu Road
Central (Main) line- CST, Masjid Bunder, Sandhurst Road, Byculla, or Bhaykhala, Chinchpokli, Currey Road, Parel, Dadar, Matunga, Sion (Sheev), Kurla, Vidyavihar, Ghatkopar, Vikhroli, Kanjurmarg, Bhandup, Nahur, Mulund, Thane, Kalwa, Mumbra, Diwa,
, Dombivli,
, Thakurli, Kalyan, Vitthalwadi, Ulhasnagar, Ambarnath, Badlapur, Vangani, Shelu, Neral, Bhivpuri Road, Karjat, Palasdari, Kelavli,
Dolavli, Lowjee, Khopoli,Shahad, Ambivli, Titwala, Khadavli, Vasind, Asangaon, Atgaon, Khardi, Kasara
Harbour Line -CST, Masjid, Sandhurst Road, Dockyard Road, Reay Road, Cotton Green, Sewri, Wadala roadGuru Tegh Bahadur Nagar, Chunabhatti, Kurla,Tilak Nagar, Chembur, Govandi, Mankhurd,Vashi, Sanpada, Juinagar, Nerul, Seawoods, Belapur, Khargar, Mansarovar, Khandeshwar, Panvel,Turbhe, Kopar Khairane, Ghansoli, Airoli, Bhiwandi, Kharbav, Kaman.
Data Collection Focus & Form of Out Put –
We will collect data & punch in excl or web format . Or you can provide format from your side .
Our Process –
Step 1 - Understanding Project, sharing proposal, signing , contracting with advance payment.
Step 2 - Project document, collateral preparation, approval of the same, permissions if any.
Step 3 – Training, Briefing to team.
Step 4- Data collection, Quality control, Data Punching & Delivery as per slab
Regards
Mr.Prakash Bhosale
|eBarnding India Technologies |
Ph +91 8097027355 , WhatsApp :- +91-9867806399 , Skype :- eBrandingIndia
www.ebrandingindia.in , www.mbaprojectreportes.com, www.ecommerceconsultant.in
|Mumbai | Pune | Nasik | Sangli | Kolkata | USA-Tx | Singapore |
Write review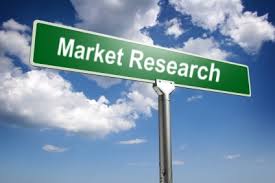 Market research services in mumbai
Write review
Leave your comments on this ad
Offensive messages and spam will be removed